Welcome to
Hotel Le Petit Belloy Saint Germain Paris
, search and book your room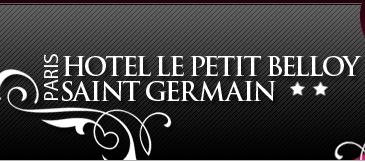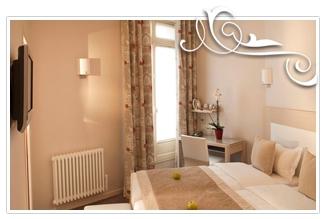 Come experience the unique character that unites tradition and modern convenience, in the heart of one of the most extraordinary neighbourhoods of Paris.

The Latin quarter offers its lovely, rich cultural surrounding that makes the ideal location for those coming to stay in the Hotel Le Petit Belloy St. Germain.

The exclusive structure of this city house offers a warm setting where all your comforts and needs are met.

After a careful restoration, we are now able to offer you a new location with 21 rooms for total relax that offer all comforts and services; a coffee break, a relaxing shower, a cosy resting space and soft surrounding colors that will allow you to dream.

The facility has its own personality, somewhere between modern and new style, and you cannot help but notice the amazing red marble face of the building at night.

Outside the fascinating Rive Gauche awaits you with the Sorbana, The Odèon, Chaltelet just a few meters away. For those with a romantic spirit, why not jump on a boat and enjoy the view of saint Ile de Sanit Louis or Ile de la Citè? Your stay with us will be unforgettable.
Give us your Feedback
Hotel Le Petit Belloy Saint Germain, 1, Rue Racine - Paris